Saturday May 15th 2011 Donnybrook's AV397 became the first Dublin Bus vehicle to have an all-over advertisment applied for H.B. Ice-cream.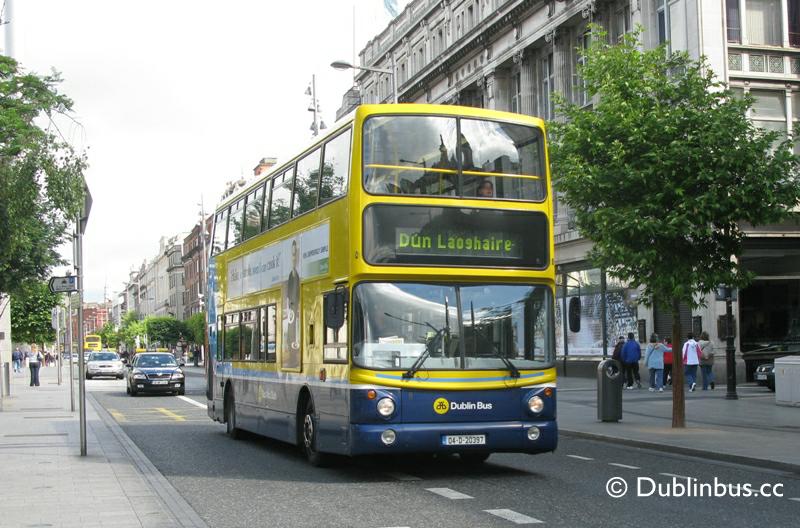 Above is AV397 in Dublin Bus livery photographed on O'Connell Street on route 746. (18/01/11).
Thursday 12th May the process of applying the vinyls began with the offside & rear of the bus being firstly applied.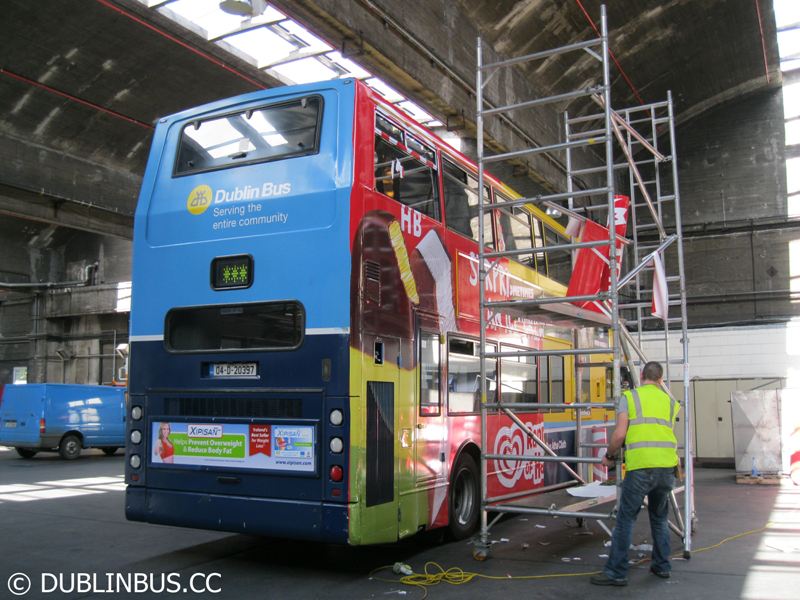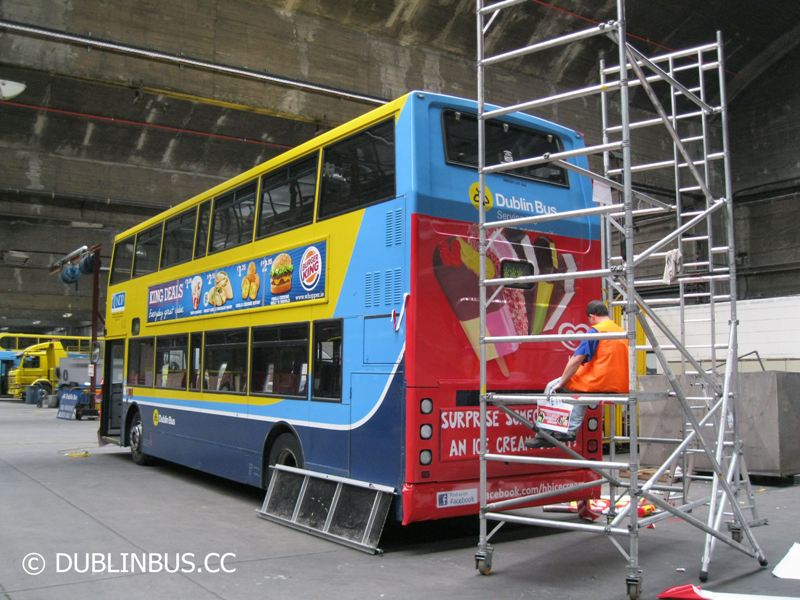 On Thursday evening the offside and rear was near completion.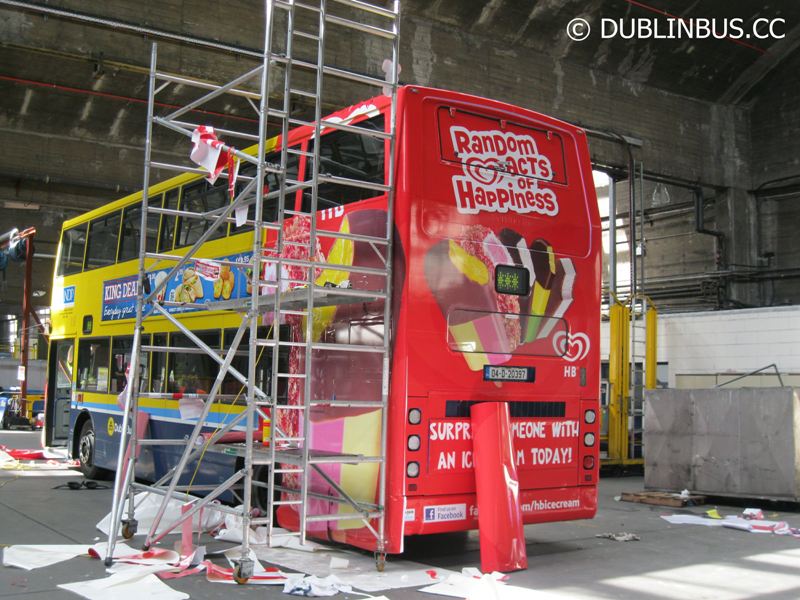 Friday 13th work on the near side and front has begun.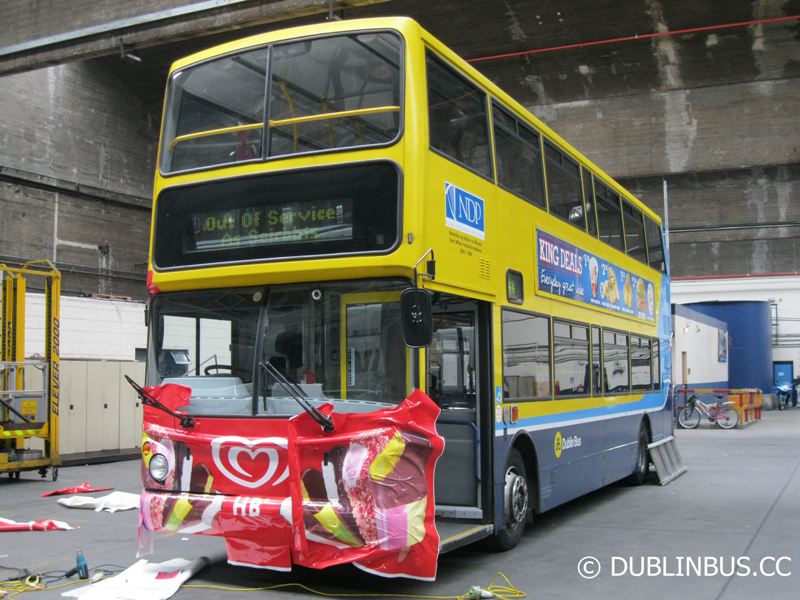 Saturday 14th AV397 makes it's debut on route
17
operating the 16:10 service from St.Vincents Hospital to Rialto.
AV397 in Belfield with matching bus shelter.
AV397 pictured at the Blackrock Dart station terminus of the 17.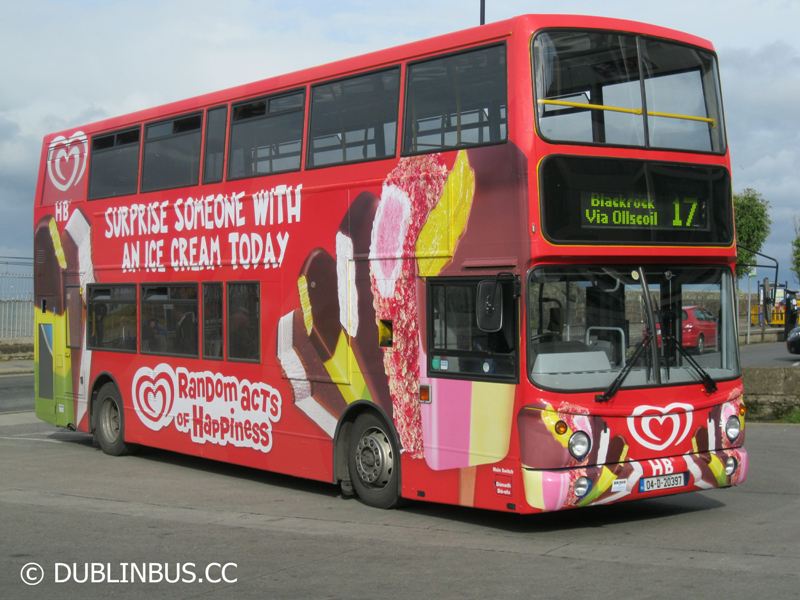 Below AV397 pictured on Clonmacnoise Road, Crumlin en route to Rialto.
Below AV397 awaiting the the final
17
23:00 departure to Rialto.
Our thanks to
Craig Berry
,
Pat Gill
and
Gavin Ward
for their assistance yesterday
and Our sincere thanks to the staff at
Bravo Advertising
and Stephen @ Digital Media Solutions for their assistance with the photographs.