In August 2005 & April 2008 Myself and a few enthusiasts decided to revive for just one day the long gone route 81 which ceased in April 1985.
It operated from Westmoreland Street to Bangor Circle in Crumlin.
Below is the journey in pictures.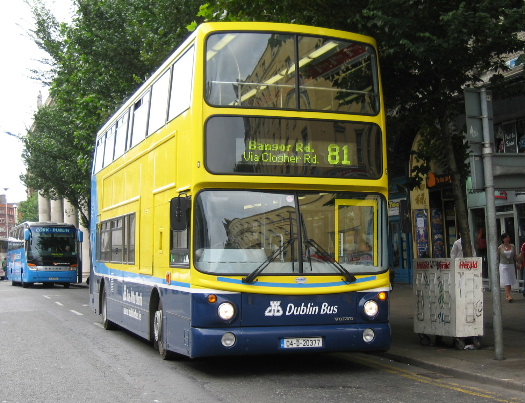 We started off at the old Westmoreland Street (the Green carpet if you where from Crumlin)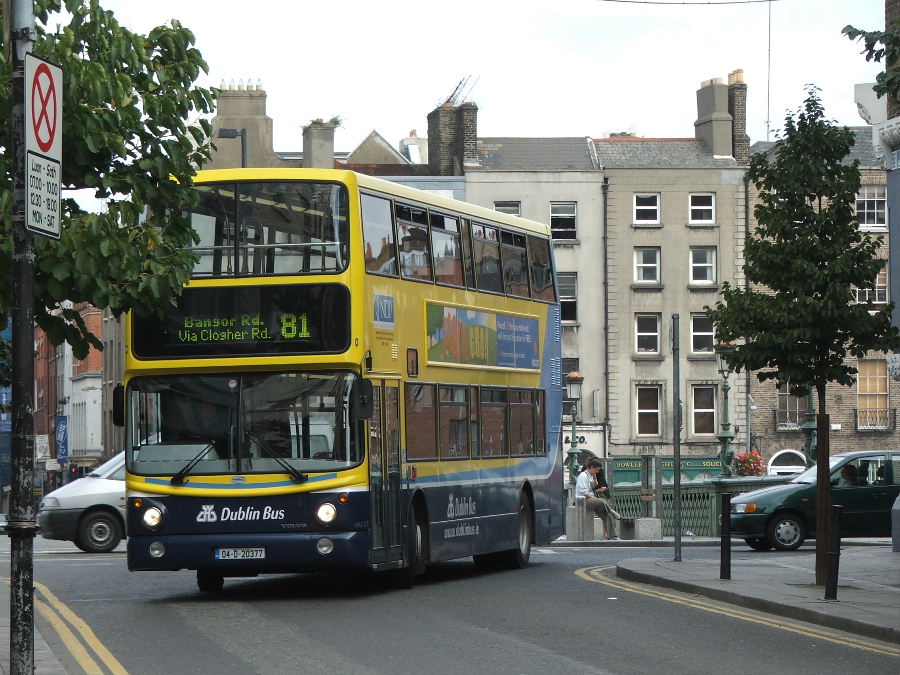 Then turned left onto Parliament Street, the first Street to get a contra flow bus lane in the early 80's.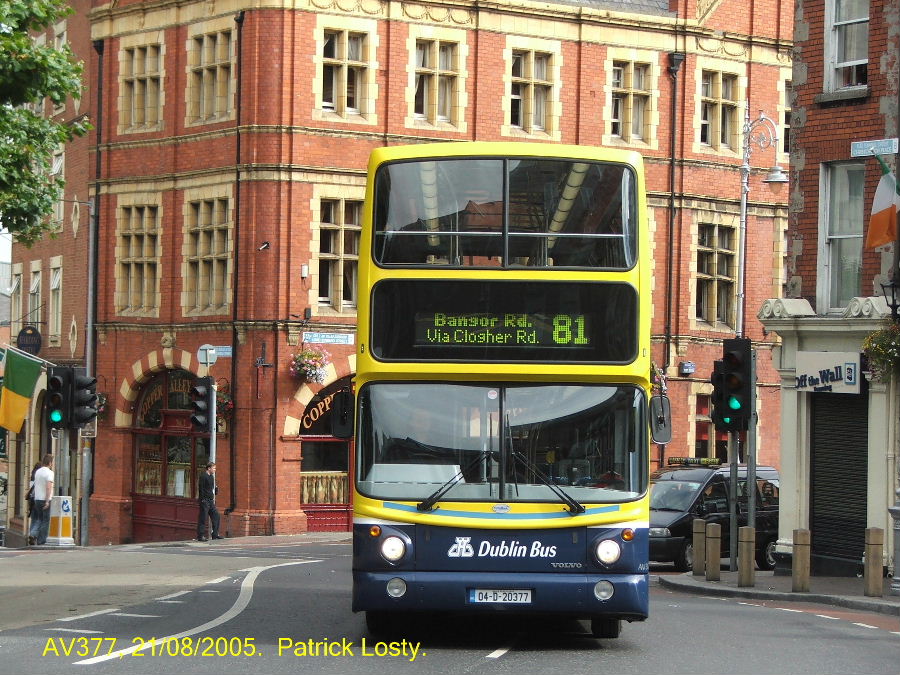 Then headed by Christchurch Cathedral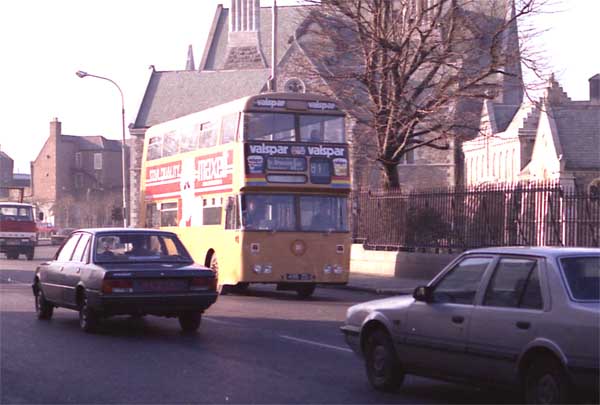 D498 doing the same journey in the early 80's - pictures courtesy of Ed O'Neill.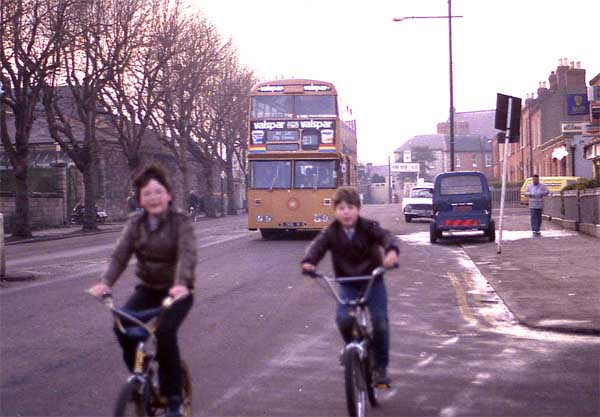 D368 On The S.C.R. early 1980's Picture Courtesy Ed O'Neill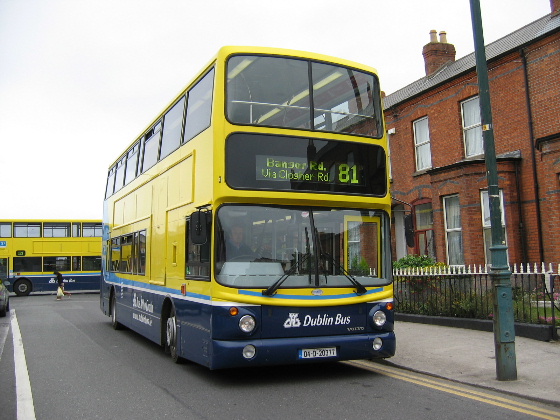 What it would look like in the 2005 / 2008. (Picture - kevin Horgan)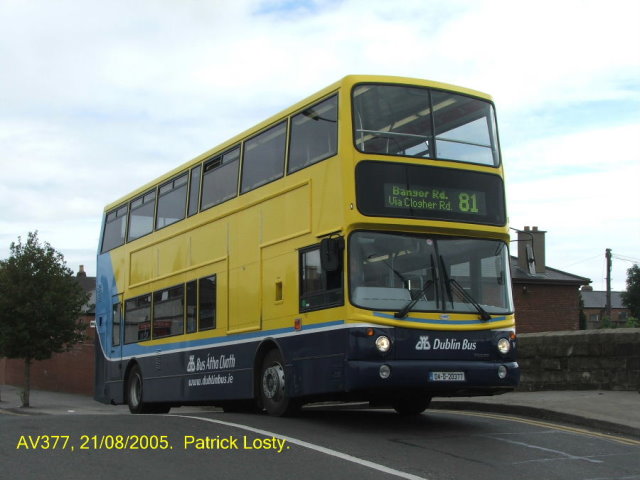 Photo - Patrick Losty.
Making the jump over Sally's bridge.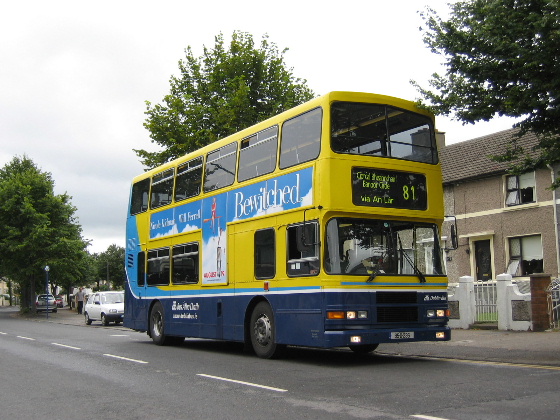 On the home stretch up Clogher road, now the 121 routing.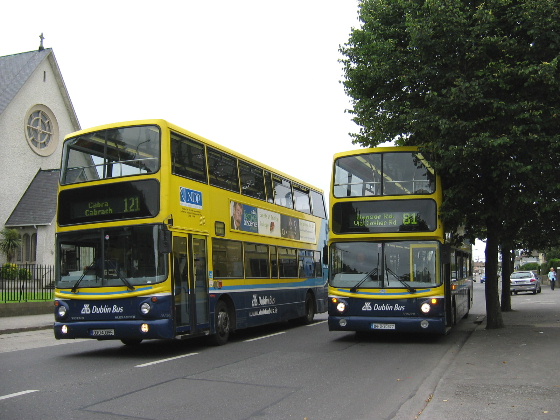 Old meets new AV95 (121) & AV377 (81) at St. Bernadette's Church on Clogher Road.
Ringsend's D365 at Bangor circle. (Circa 1983) Photo - Jonathan McDonnell.
VT70 at the same location some 23 years later April 2008. (the trees have grown a bit since)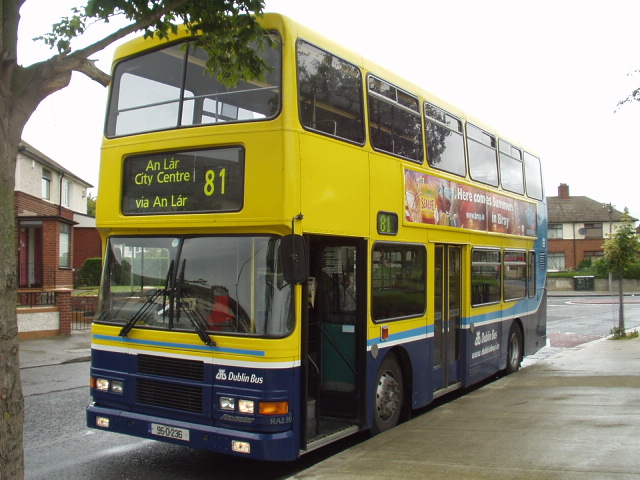 Donnybrook's RA236.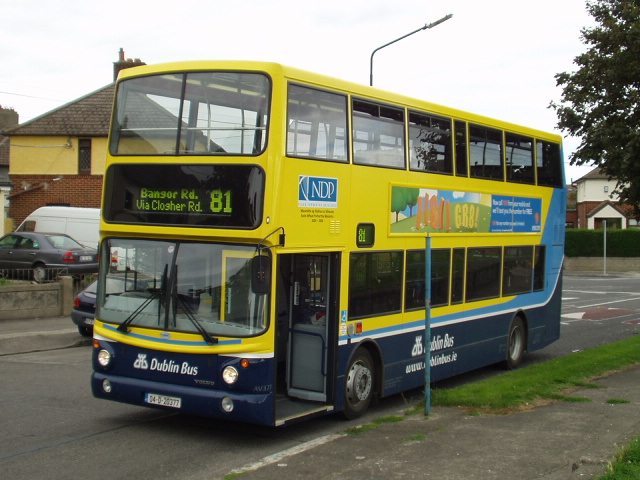 Harristown's AV377 taken out of storage for the event.
Phibsboro's VT70 8th April 2008.
Finally we arrived at Bangor Circle, the first time the 81 has stopped here since 1985, to much bemusement of some of the locals Maureen and Bridie, who kindly posed for the camera and informed us of the good auld days of the 81 bus.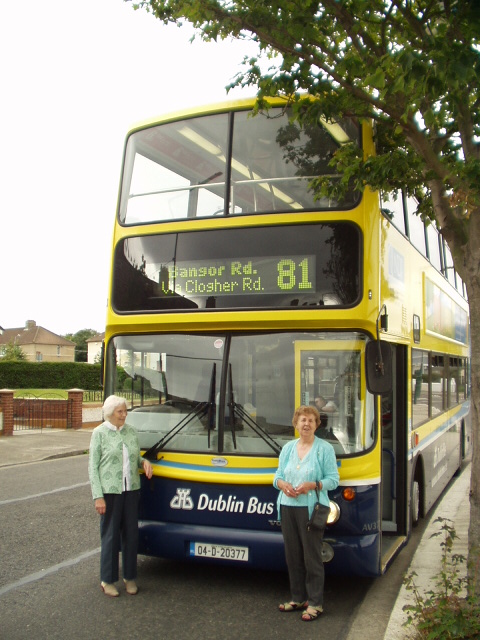 Dublinbus.cc would like to thank the management at Donnybrook, Phibsboro and Harristown garages for the use of their buses RA236, AV377 and VT70.
Also Kevin Horgan, Barry Millar and Patrick Losty for the photographs on the day, Gavin Ward, Timmy Butler and finally Ed O'Neill and Jonathan McDonnell for the use of their vintage photographs.